HRSG Services
Dry Ice Blasting
Gas Turbine Cleaning
HRSG Services
Search Results
HRSG Cleaning Services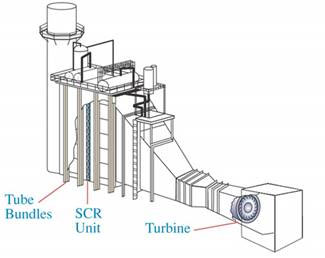 Environmental Alternatives, Inc. (EAI) provides specialized cleaning services to the gas turbine industry. EAI is credited with introducing the CO2 cleaning process to the gas turbine market in 1994. Since then, EAI has cleaned hundreds of HRSGs and services customers all over the United States and overseas in more than 10 countries around the globe.
For simple cycle and combined-cycle power plants, our cleaning services allow plant operators to maintain peak performance for heat recovery steam generators (HRSGs), combustion turbine (CT) compressors, steam turbines, and selective catalytic reduction (SCR) systems, and catalysts. EAI was the first company to recognize the benefits of cleaning HRSGs with this technology.
Global Footprint
EAI's process is recommended by all of the major OEM's and the CO2 process is recognized in the industry as a "best practice" for cleaning HRSGs. EAI's technology has been applied on hundreds of HRSGs totaling over 25,000 MWs in USA, South America, Europe and the Middle East. EAI's CO2 Blast Cleaning process has been successfully applied to GT equipment from major OEM suppliers including Alstom, Siemens, GE and MHI. We have cleaned all major HRSG brands including Nooter/Eriksen, Aalborg, Kawasaki, Alstom, NEM, Vogt, Deltak, and CMI.