Health & Safety

EAI has established stringent procedures for safe and high quality operations. EAI makes safety its number one priority. We never compromise on safety for any reason. EAI personnel attend annual training to the latest standards and regulations in critical areas such as:
Confined Space Entry
Confined Space Attendant
Lock out/ Tag Out
Fall Protection
Electrical Safety
Hazard Communications
Use and Selection of Personal Protective Equipment
Respiratory Protection
Scaffold use and Scaffolding Safety
As well as many other topics (a complete list is available upon request)
Scaffolding Safety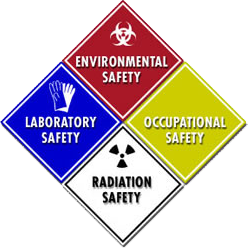 In addition, EAI does not burden the customer with the added expense to hire a separate contractor to come on site to erect scaffolding and then come back to take it down. EAI has invested a considerable amount of time and money to recruit, hire, train and retain experienced and highly qualified personnel to perform our field work. EAI personnel are all trained and certified in scaffolding design, scaffolding erection and safe work practices and the EAI project supervisors are qualified "Competent Persons" for the scaffolding erection and inspection requirements mandated by OSHA.
EAI holds safety and safety performance of
our personnel to highest degree of profes-
sionalism and never compromises this critical
workplace element for any reason.